Regular price
$175.00 USD
Regular price
Sale price
$175.00 USD
Unit price
per
Sale
Sold out
The Stained Halo Hat
** Pre- Sale - These hats are not made yet. They will have a production time of 3 to 6 months. You must read the entire description before purchasing **
** ORDERING ON OCTOBER 8TH WILL NOT ENSURE HOLIDAY DELIVERY**
Stained Glass Halo Hats are unique hats that are meant to give you a little bit of a magical sparkle through your journies. Each hat features stained glass windows made from various colors of acrylic and wooden frames. This windows are punched through the brim of the hat and give the crown of your head a magical glow.
Because of the demand for these hats - we have only been able to create artist sketches that will give you an idea of what these magical hats will look like. Final images of hats will be posted on this product listing and the Sunny Fox Apothecary's various socials when they are created!
Hat Measurements:

Brim - 3.5 to 3.75" , Circumference - 24" [Internal hatband is adjustable to fit 1" to 4" smaller] , Height - 5"
Available Styles : 
Mini Halo - Features 5 acrylic windows along the front of the hat brim , 4 small and 1 large
Half Halo - Features 7 acrylic windows along the front half of the hat brim , 4 small and 3 large
Full Halo - Features 12 acrylic windows along the entire circumferance of the brim
Available Colors:
Classic Glow - Black Hat Base, medium brown windows : Textured irridescent Accent Window , Irridescent regular windows
Blood Keep - Black Hat Base, dark purple windows : Red irridescent Accent Window , Plain red regular windows
Forest Monarch - Brown Hat Base, dark brown windows : Dark green Accent Windows , Pale green regular windows
Fae Wild - Cream Hat Base, pale green windows : Irridescent Accent Window, Light blue regular windows
Share
View full details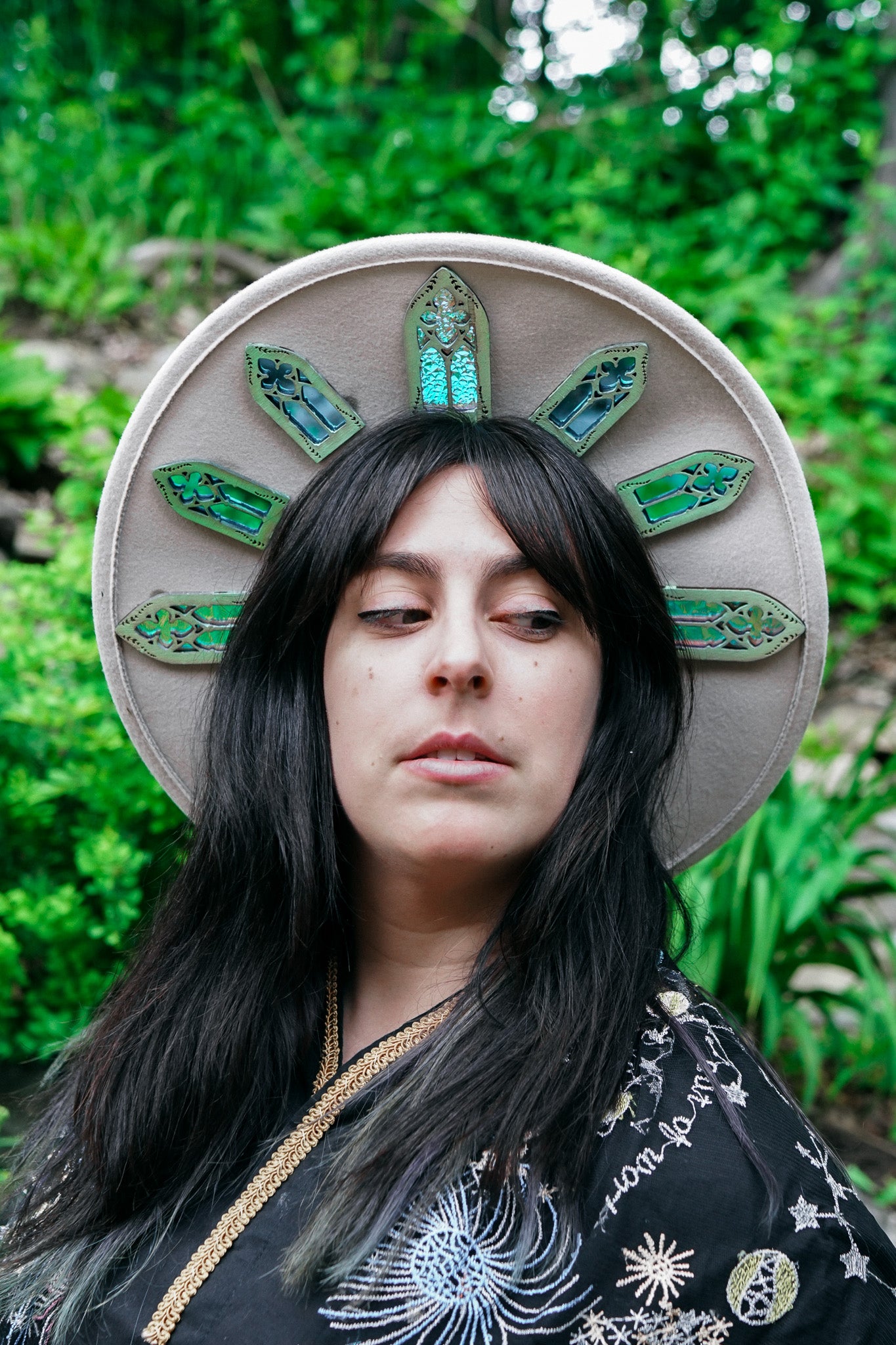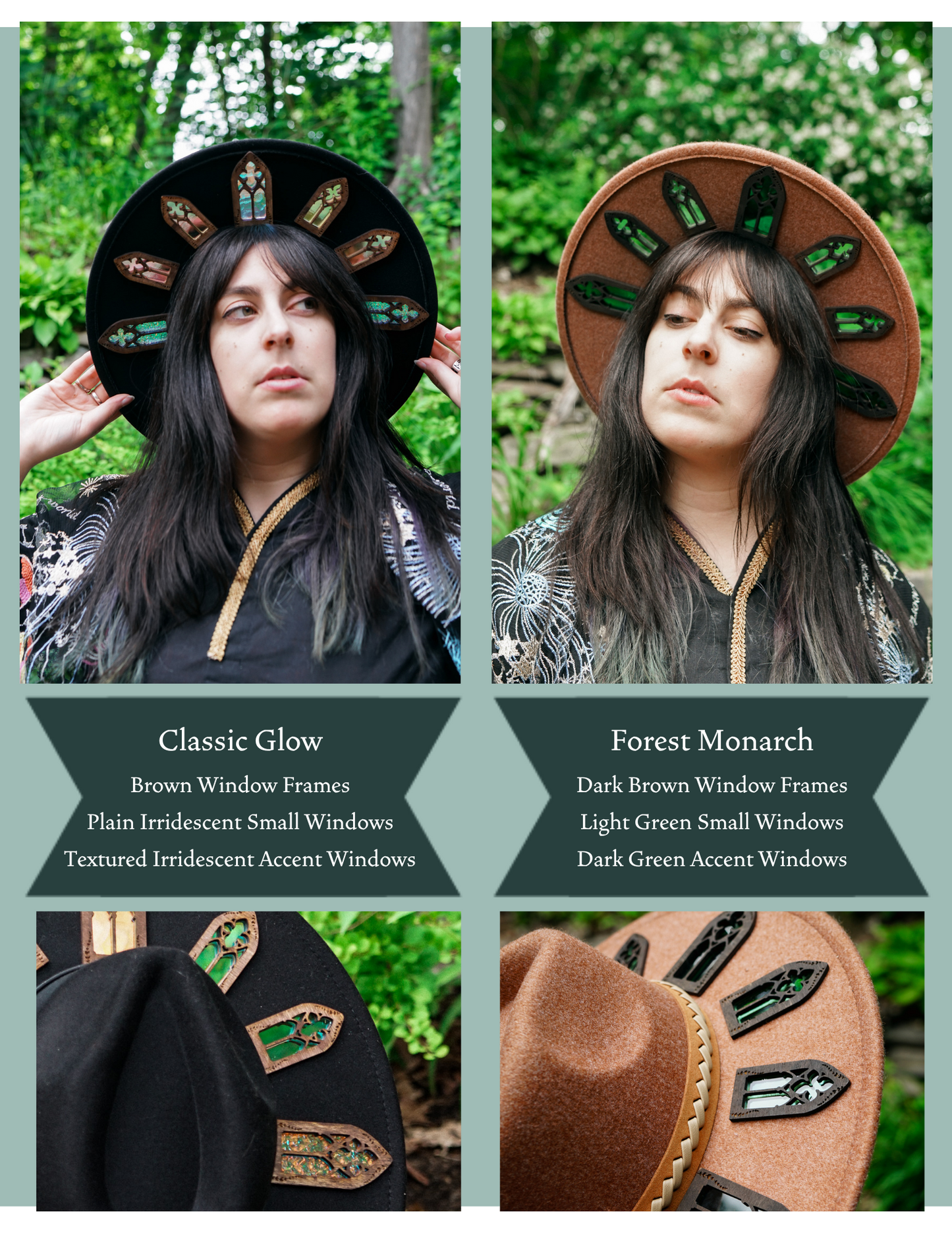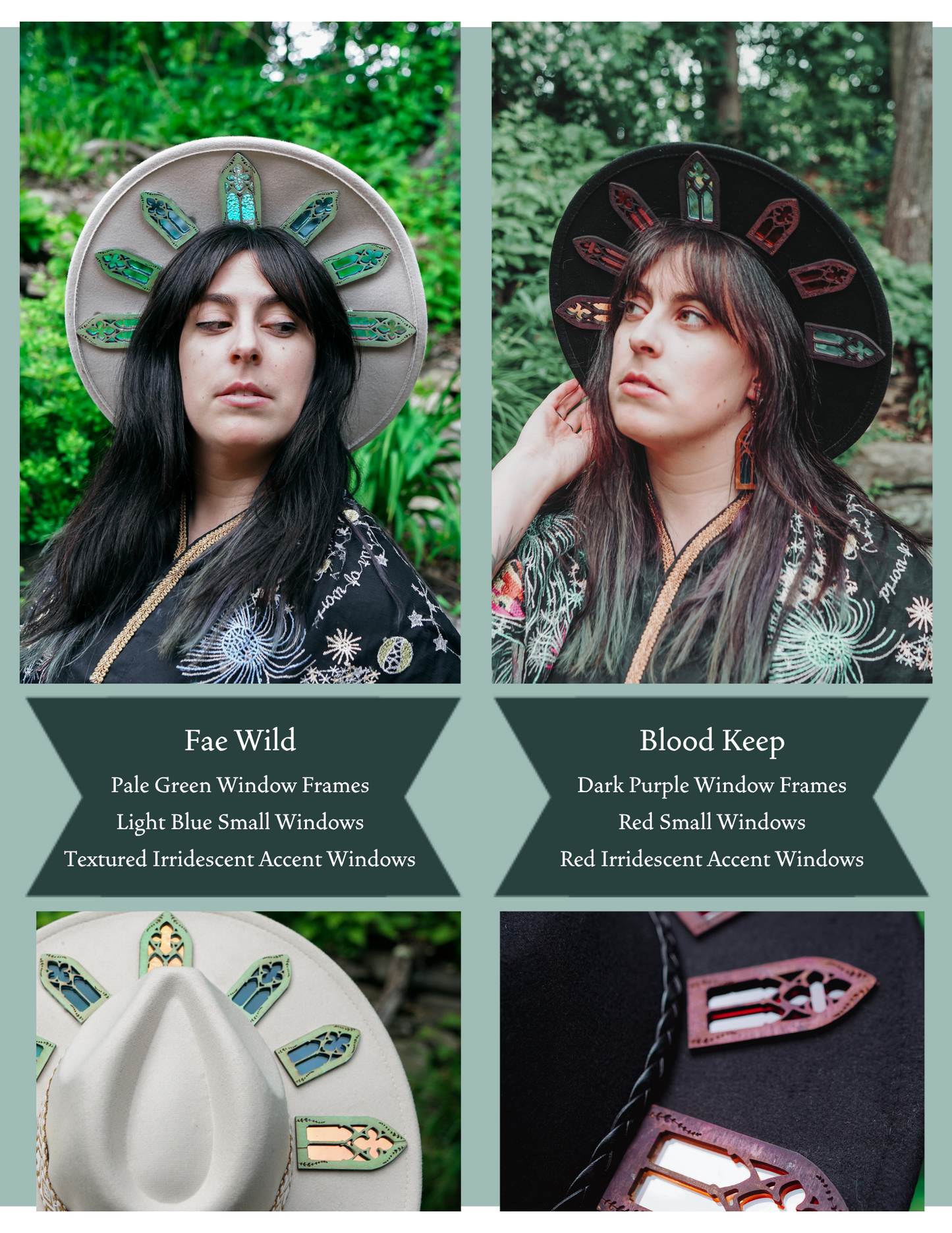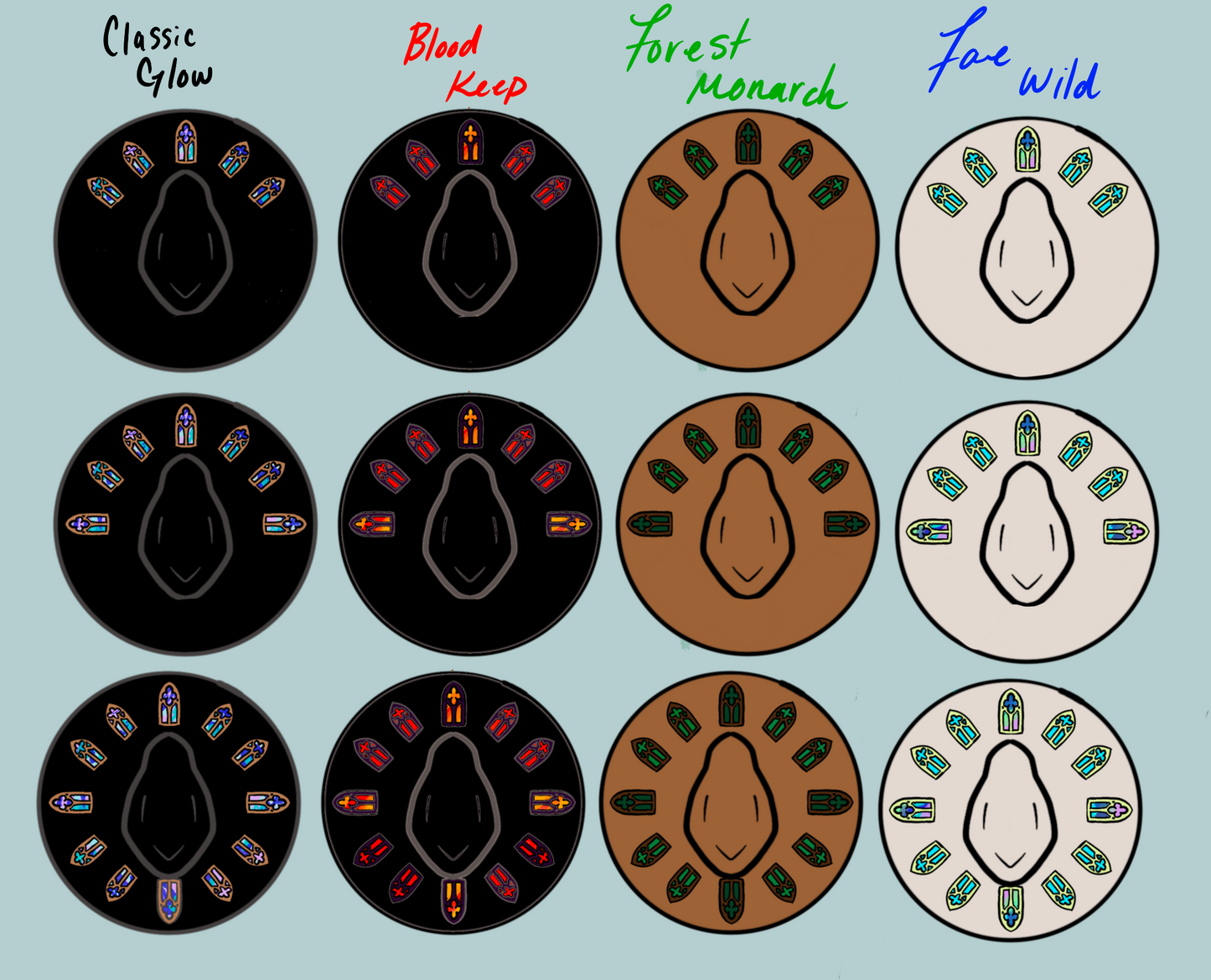 Love it!
I fell in love with it the very same day I saw it on Instagram. It took a while to arrive, but it is completely worth the wait. A work of art!
Fits my big head
It's beautiful and everything I dreamed it would be. Most importantly it fits my big head! So other stone heads make the purchase you won't regret it!
Practically Perfect in Every Way
The wait for this hat was so very worth it. From the moment I unwrapped it I was in love. Getting to wear it to a faire this weekend was amazing. I can't get over how the sun looks shining through the windows. Can't wait to flaunt it as a key piece of costuming at a LARP. Thank you so much for this beautiful creation!